Sales and distribution
Representation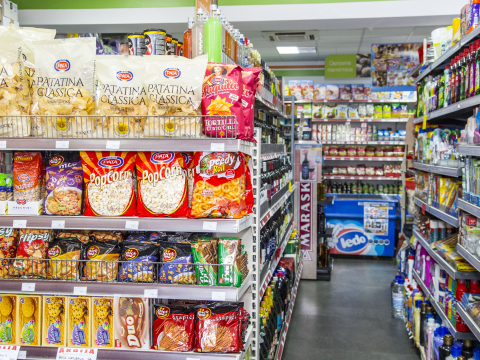 Representation
Stridon promet d.o.o. is an importer and representative of food and non-food products known for their recognisable price and quality. We offer a wide range of high quality products, such as:


Divella ‒ pasta, rice, tinned vegetables, tomato sauce, olive oil, cookies
www.divella.it



Bimal ‒ vegetable and sunflower oil
www.bimaldd.com



Pata ‒ snacks (chips, peanuts, popcorn)
www.pata.it



Vispak ‒ pudding, whipped cream, chocolate, flips, soups
www.vispak.ba


Vitaminka ‒ Stobi flips, cookies, candies
www.vitaminka.com.mk/sr



Liking ‒ candies
www.liking.it



Banjalučka pivovara – Nektar and Kastel beer
www.banjaluckapivara.com



Rubin – strong alcoholic beverages
www.rubin.rs



Uni-Ves-Plast ‒ PVC programme, plastic programme
www.univesplast.com

With regard to the import of world renowned brands, excellent price and quality, products from our import programme are present on the shelves of even the best known retail chains throughout the Republic of Croatia. The flexibility and availability of our sales representatives, and our logistical support ensures that even the furthest corners of the nation are covered. The number of customers increases daily, which is confirmation of their satisfaction with our products and services.