Sales and distribution
Wholesale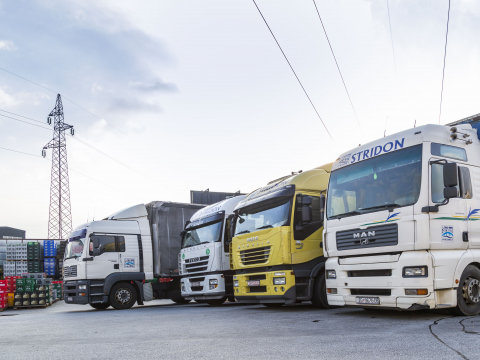 Wholesale
Our many years of experience in logistics and delivery, and our relationships with our partners, are the best guarantee of the quality of our operations. Our prompt, daily delivery is adapted to consumer needs, and is a quality that sets us apart from the competition.
Our fleet includes tens of different vehicle types, adapted to our customers' needs. In addition to distribution to our customers and our own retail chain, we also provide transport services to large manufacturing companies in Croatia and beyond.
The wholesale segment of Stridon promet was created in 1992, on contemporary organisation principles. Our consistent business success has been achieved primarily thanks to our contemporary work methods and organisation.
In order to ensure that our products are maximally available to our customers at all times, a strong distribution system is key. We have developed five wholesale centres (Zagreb, Karlovac, Slunj, Koprivnica and Hrvatska Kostajnica) and three distribution centres (Rijeka, Split, Vinkovci) as part of this distribution network.
In addition to our wide-branching distribution network, we also depend on our sales staff, who ensure individual care for every customer, ensuring their requirements and needs are met. Above all, our staff works to ensure customer satisfaction with the products and services we offer.